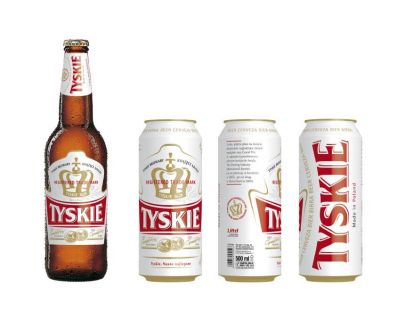 Since I am currently attending a meeting in Warsaw, Poland, I find it fitting to provide some information on Poland, especially pertaining to food and beer. While the Poles are mostly know for distilling some of the world's best Vodka, that does not mean that the other beverages are lacking in character and uniqueness. Obviously, we are talking about Polish beer here. For the most part, there is really only one main type of beer in Poland: Pilsner. However, the Polish version brings a lot more to the table than your standard american beers like Coors and Budweiser.


A few restaurants and bars will carry additional beers for you to choose from. These beers range in color and texture and include everything from dark beer (more or less something on the lines of a brown ale) to imperial porters that can contain quite a bit of alcohol. If you have trouble finding these beers in the restaurants and bars, just head to the nearest grocery store and you will be sure to find quite a selection of local beers. In addition, the beers will not set you back very far since, for the most part, they cost less than $1 per bottle.
If you dont find yourself in the land of the Poles any time soon, that does not mean that you cannot enjoy a Polish beer with your next Polish meal. Most major distributors carry Tyskie and Zywiec. The prices should be rather competitive with most major imports. However, as a word of warning, don't purchase a 6-pack of Polish beer and expect it to knock your socks off. Polish beer is delicious and unique but by no means will it rank in the top 10 of your best beers ever list.
When it comes to uniting Polish beer with food, it should come to no surprise that the beer goes best with Polish food. The reason for this is quite straightforward. Polish food is by no means something that one would consider to be good eats for folks on a diet. It consists mostly of rather heavy dishes that are high in carbs and fat. Most of us associate pierogies with the Poles, and while that is a valid assumption, Polish food goes beyond the stuffed dumplings. Other common dishes include mushroom soup, sour rye soup, sausage (kielbasa of course!) and potatoes, meat tartare, and basically any kind of meat that you can imagine. One night on this trip we ordered tray of meat and were quite surprised to see that it included everything from pork to chicken and from liver to tongue. You may also find some dishes that are similar to the more souther, Slovak nations (goulash-like dishes). However, don't be alarmed, a Polish pilsner makes a fine accompaniment to these heavy, dense dishes. Since the Polish foods are quite dense, the lightness of the standard Polish pilsner helps lighten the meal. The subtle sweetness brings a bit more flavor to the meal as well.
On a final note, the Poles tend to do something a bit different with their beer. At most restaurants and bars, it is very common to find beer with fruit juice (mostly raspberry) and servered with a straw. Personally, I think it takes away from the quality of the beer and the nice crisp mouth feel. However, for those that are a bit tentative when it comes to beer, it may be a great way to get introduced to good beers. It might be worth trying at home!
So, whether you are headed to Poland in the near future, or just looking for a good beer to go with that next batch of homemade pierogies, don't be afraid to pick up a Polish pilsner and give it a try!